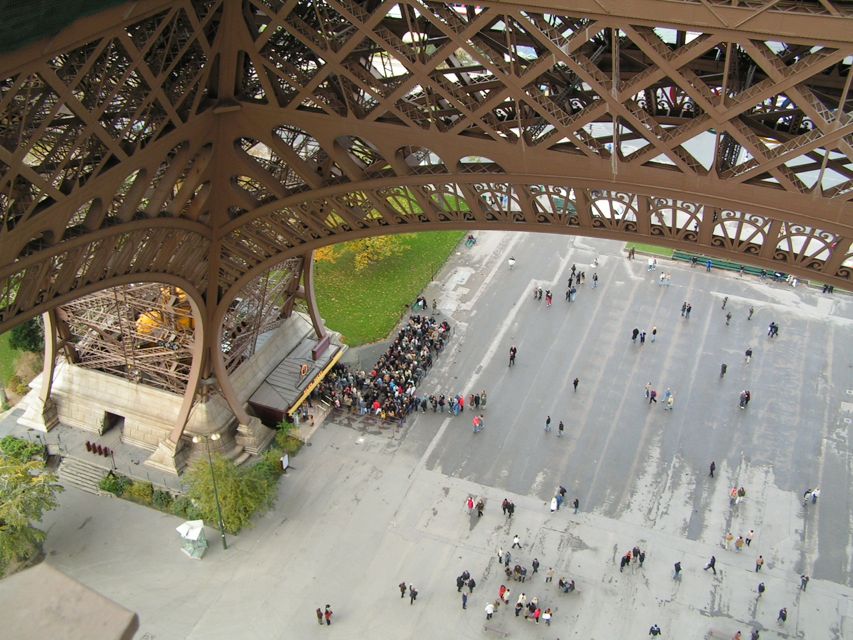 At last I made it to the first observation platform. Not the second or the third but at least for this trip as far as I was going to go. I wandered around and took photos from every angle and direction before walking down the stairs which of course was much easier though still tiring in a different way. The first level has a cafe, a museum with films of famous visitors and other interesting things to read and see. But probably you will be so impressed by the view that you will have to force yourself to look at anything else. If you go to the second level I recommend the elevator unless you are an athlete in training. The Jules Verne restaurant has good food and a nearly unbeatable view. In fact the only better one is all the way at the top where Gustav Eiffel used to have his sitting room.
I did go to my local bar at home and I did say in a loud voice that I had climbed the Eiffel Tower that morning. But nobody was impressed. The only response was from a woman nearby who pronounced that she too loved Paris and then started to let us know how much she knew the city until in the end we had to change the subject to basketball just so she would leave us alone. So I did not get a reward or the respect I thought that climbing the Eiffel tower would earn me. But I did get these really terrific pictures. Oh yeah. I was sore for days, but it was something to remember Paris by.
For those who don't want to climb the stairs or wait in line there are some options. The Skip the Line Eiffel Tower Tour will save your valuable vacation time as your guide will take you through a special entrance and around the second level of the Tower while discussing the history, architecture, and interesting stories about the monument. Access to all three levels of the Tower is included!
If you want to eat at the famous Tour 58 Restaurant in the Eiffel Tower see Dinner at 58 Tour Eiffel. For dinner at Tour 58 and a Seine Cruise see Dinner at Eiffel Tower and Cruise. If you would like dinner, the cruise and a show at the Moulin Rouge see Dinner at Eiffel Tower + Seine Cruise + Moulin Rouge.