About this Guide...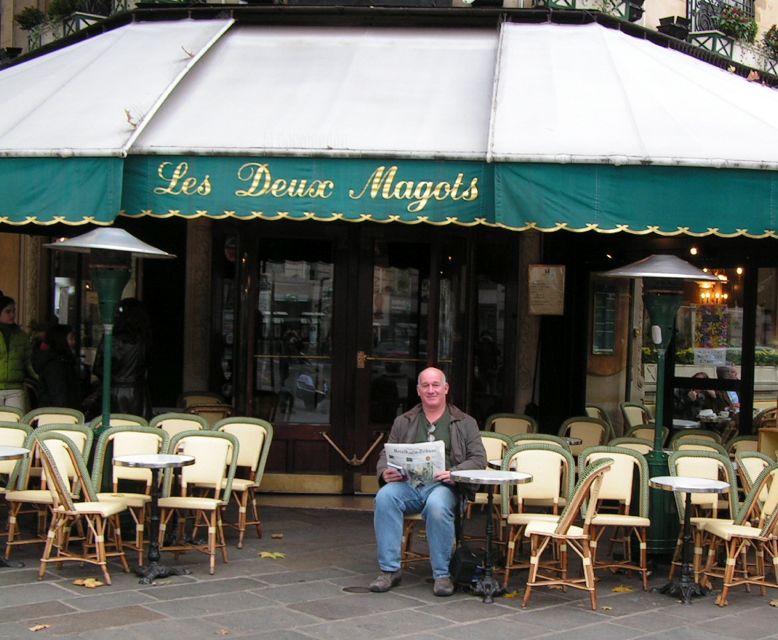 For those who have used my Greece Travel Guides and my Athens Survival Guide and have asked me why I don't make travel guides to other places like Rick Steves does, the answer is because I don't travel as much as Rick and I don't have as much money to travel as Rick. But because there is a non-stop to Paris from my home in Raleigh-Durham I do visit Paris on my way to and from Greece and with the help of some of my friends who live in France I have created this Guide to Paris. My Paris Guide combines my experiences and photos with their knowledge of the city. If you are going to France this year or only in your dreams I think you will find this travel guide enjoyable and helpful too.
You can choose from over 700 hotels, apartments and homes in and around Paris, read reviews, find hotel location maps, get discounted rates and lots of valuable information on my Paris Hotels Booking Page which helps support my Paris Guide. You can also help support this site by sharing it with your friends and whatever travel groups or social media you are involved in. If you are appreciative of all the free information you get on my websites you can send a donation through Paypal. Or you can use Venmo at venmo.com/Matt-Barrett-Greece.
If you have comments you can e-mail: info@aparisguide.com
Visit these other Travel Sites....